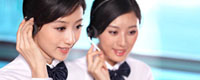 Name: Mr.David(G.Manager)
Tel: +86-571-87390575
Fax: +86-571-87390523
E-mail: info@demomedical.com
Add: Zhongce Garden,No.8 St, Hangzhou Eco And Tec Dev Zone, Zhejiang,China
Skype: info@demomedical.com



Product name : First Aid Bandages

Product No. : FAB3590130
Details:
First aid bandage has a absorbent pad in the middle
Pads material: non woven cloth
Bandage Material: Cotton and polyamide for elastic.
-Packing: single packed in plastic bag or cellophane.
BA01009 5cmX4m 75g/m2
BA01010 7.5cmX4m 75g/m2
BA01011 10cmX4m 75g/m2
BA01012 15cmX4m 75g/m2
BA01013 20cmX4m 75g/m2

Other specifications can be made as required

More information, please kindly contact us.