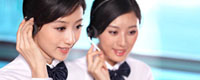 Name: Mr.David(G.Manager)
Tel: +86-571-87390575
Fax: +86-571-87390523
E-mail: info@demomedical.com
Add: Zhongce Garden,No.8 St, Hangzhou Eco And Tec Dev Zone, Zhejiang,China
Skype: info@demomedical.com



Product name : Disposable Infusion Set

Product No. : DIS9180020
Details:
Infusion set
1. brief introduction

1. Steel needle spike and plastic spike available
2. Bevel synthetic spike without integrated air vent and filter
3. Transparent drip champer with filter rack
4. Flexible tubing with standard length of 150cm
5. Luer slip adapter with hypodermic needle
6. Sterilization: Ethylene-gas-sterilization
7. Expiration date: 3 years


2. advantage

1. Exhausting automatically.
2. Simple operation, no need to squeeze the chamber
3. No any air bubble appearing in the tube any more
4. Avoiding the air embolism (safe)
5. Saving the time, the trouble and the medicine liquid
6. Lightening the working capacity of the nursing staff
7. Improving the working quality and working efficiency of the nursing staff

3. options available
1.With or without air vented spike;
2.With or without needle;
3.With or without "Y" injection port;
4.Luer lock or luer slip connector
4. packing

individual blister packing or poly bag packing.